MLE introduces a new generation of lighting mirrors. Thanks to the LED technology and thanks to several mechanic innovations, the new SMART MIRRORS are similar to the actual range: intense and confortable light emission, energy saving, electric and mechanic safety. Beyond these the new mirrors are lighter, easier to install, slimmer and much much cheaper.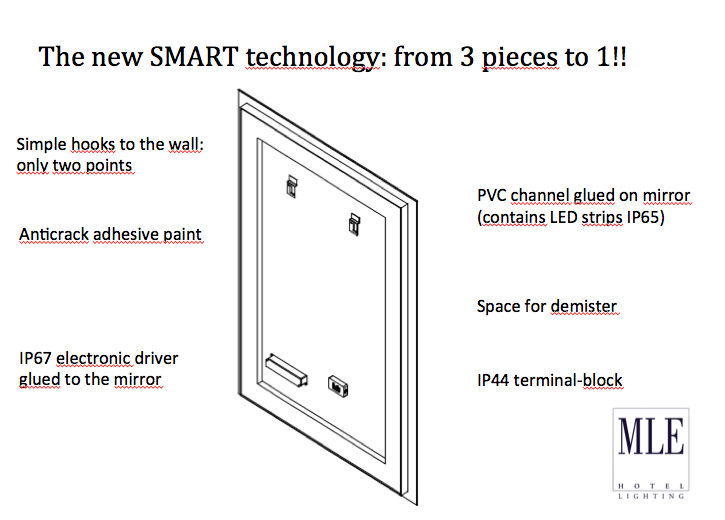 The SMART technology is available on the MIRAGE and ALEXIA models in standard size but can be realized on request in different dimensions.
On the SMART MIRRORS can be installed the anti-mist device, which like in the past can be bought separatelly.
Soon available also the SMART mirrors flush with the wall.